At Valley Chiropractic we integrate our services to allow your body to heal as quickly and safely as possible. Dr. Katie utilizes hands-on chiropractic adjusting, specifically Diversified Technique and Cox-Flexion Distraction. She also uses gentle, table-assisted and instrument-assisted adjustments. With these techniques she is able to effectively treat numerous musculoskeletal issues.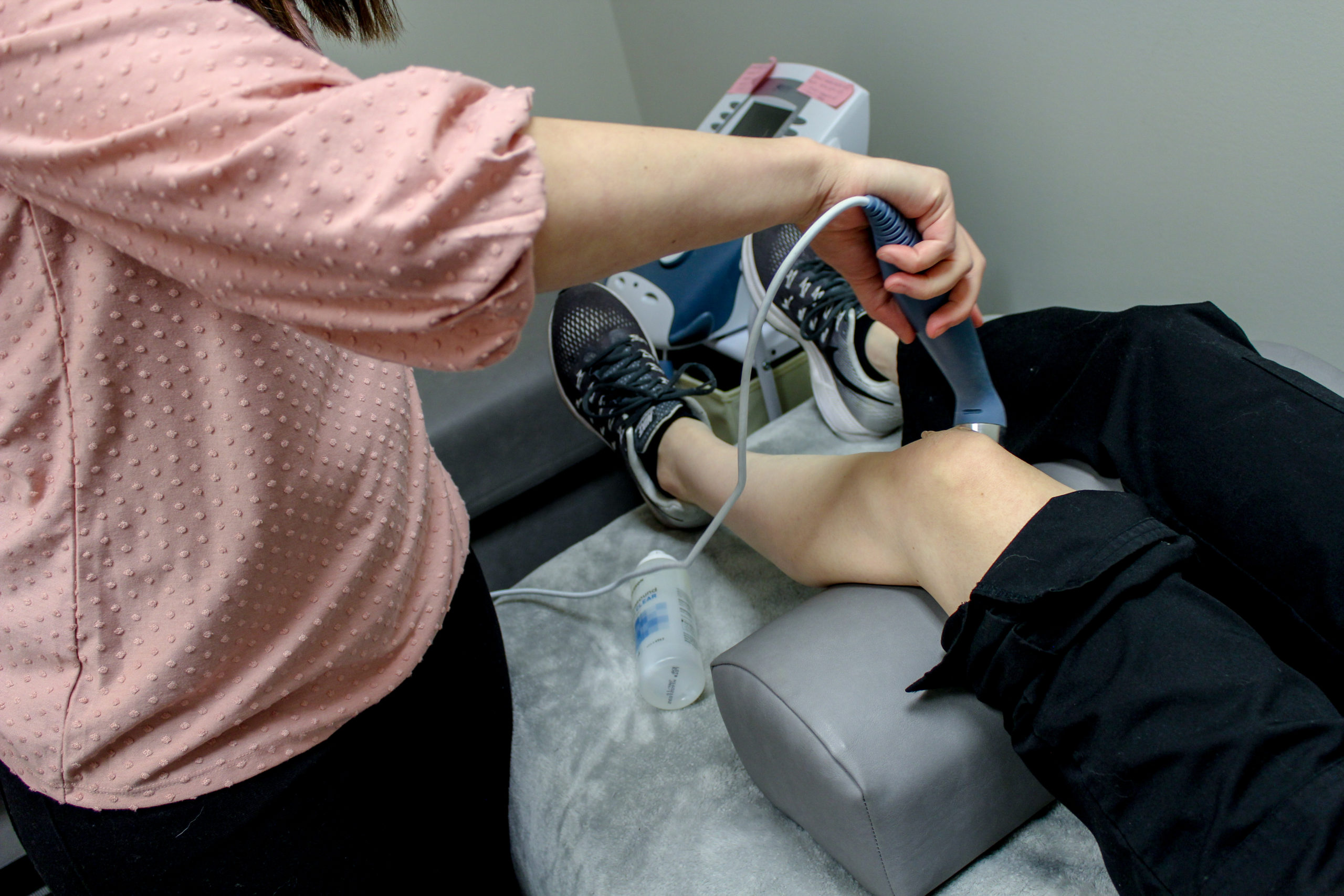 EndoNasal Certified
Dr. Katie is also EndoNasal (ENT) Certified, which is a chiropractic technique for those suffering from sinus related issues.
Acupuncture
Acupuncture treatment is a form of traditional Chinese medicine that has been used for over 5,000 years. It is a popular form of treatment for musculoskeletal pain and other internal conditions. By stimulating certain points on the body, your nervous system and endocrine system (hormone system) work together to repair the condition being treated.
Physiotherapy Treatment
We offer physiotherapy treatment before or after adjustments, which includes cupping, electric muscle stimulation, ultrasound therapy, and intersegmental traction.
Cupping helps to release muscle tension and enhances lymphatic flow.
Electric muscle stimulation helps to reduce muscle tightness, improve circulation and decrease muscle pain.
Ultrasound therapy uses deep heat to help heal muscles, tendons and ligaments.
Intersegmental traction aids in relieving joint pressure and muscle tightness.
Massage Therapy
Our skilled massage therapists provide relaxation, deep tissue, hot stone, cupping, and Lomi Lomi massage.
Come See What We Have To Offer
"Dr. Katie is very pleasant and has helped me relieve my back pain! I love to get massages there, too! Very clean, comfortable and relaxing atmosphere."
"Dr. Katie is awesome! She listens to your concerns and what areas hurt and then makes a plan to get you relief. She is very friendly and understanding."
"Dr. Katie has been an intricate part of finding a way for me to continue to train and stay race ready as I battle knee pain. She is kind, knowledgeable and honest. I've had a great experience and would recommend her."
"Professional and personable - Dr. Katie was able to fix a problem none of the standard doctors could figure out.
This is my go-to spot!"